Teamwork - with heart and passion
Commitment to the power of 10
The year is 1975: an ambitious team of four all-around friends laid the foundation for the Hypomeeting Götzis. The founding fathers: Werner Ströhle, Konrad Lerch, Armin Hug and Elmar Oberhauser.
Since the beginning, only volunteers have been working every year to put on a world-class athletics meeting. The Hypomeeting Götzis is part of the
World Athletics Combined Events Tour
with
"Gold Level"
status.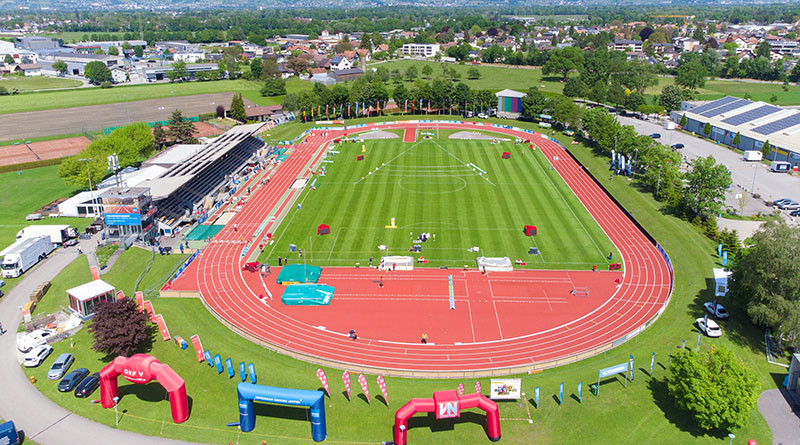 Early morning in the stadium (2022)
The Hypomeeting-OK is representative for more than 400 volunteers who turn the Möslestadion in Götzis into an all-around mecca every year.
(c) Bjorn Paree, Riedmann Photography