Internationals and young talents
Grenada, Norway and Greece
In addition to the already well-known names of the starting field, the entry of further top-class decathletes and a shooting star from Norway in the decathlon has been confirmed. A strong heptathlon team from the USA and Poland will also be taking part. And since this week the start of Isabel Posch is definitely confirmed, which means that three Austrian heptathletes will start in front of their home audience.
One of the biggest competitors in the decathlon will be Lindon Victor from Grenada. The winner of the 2022 World Athletics Combined Events Tour and talented thrower with a current best in the decathlon of 8550 points will try to give Canadians Warner and Lepage a proper challenge.
The young decathlon talent from Norway, Sander Skotheim should also not be left out of sight. He will turn 21 three days after the Götzis decathlon. In addition, with Aris-Nikolaos Peristeris and Alexandros Spyridonidis, two Greeks will be at the start in Götzis for the first time since 2009.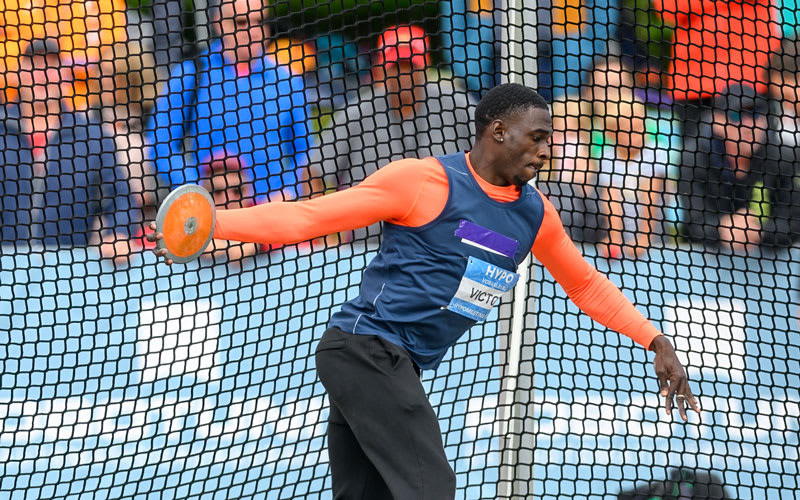 Lindon Victor (GRN)
Poland and USA
The Polish team in the heptathlon is led by last year's runner-up,
Adrianna Sułek
. She continuously increased her personal best in the past years and finished fourth at the 2022 World Championships with 6672 points. Then in March 2023, she delivered another fantastic competition in the pentathlon at the European Indoor Championships in Istanbul. As a silver medalist, she even surpassed the previously existing world indoor record by one point. Now she will come to Götzis again at the end of May and is certainly one of the candidates for victory.
Her teammate
Paulina Ligarska
and decathlon teammate
Pawel Wiesiołek
will also be at the start. One of Sułek's big challengers in Götzis will be
Anna Hall of
the United States.
The shooting star won bronze at the 2022 World Championships with 6755 points. The second American in the bunch will be Taliyah Brooks, who currently holds the annual world best in the heptathlon. In the decathlon, Devon Williams will travel to Götzis for the second time after starting in 2019.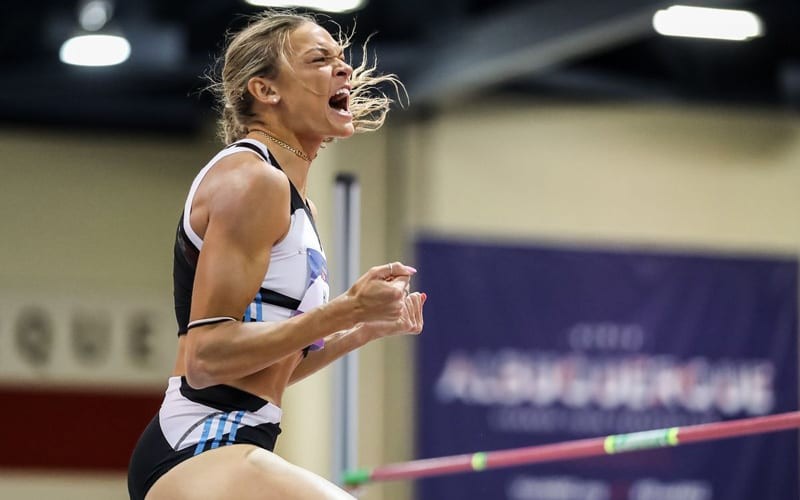 Anna Hall (USA)
Vorarlberg | Austria
For the first time in the history of the Hypomeeting,
two heptathlets from Vorarlberg
will compete in Götzis. This week the decision has been made that
Isabel Posch
will be a participant in this year's Hypomeeting for the first time. She is fulfilling a childhood dream.
We are excited to see how the two Vorarlberg athletes Isabel Posch and Chiara Schuler will encourage each other and push for one or the other new personal best in front of the home crowd.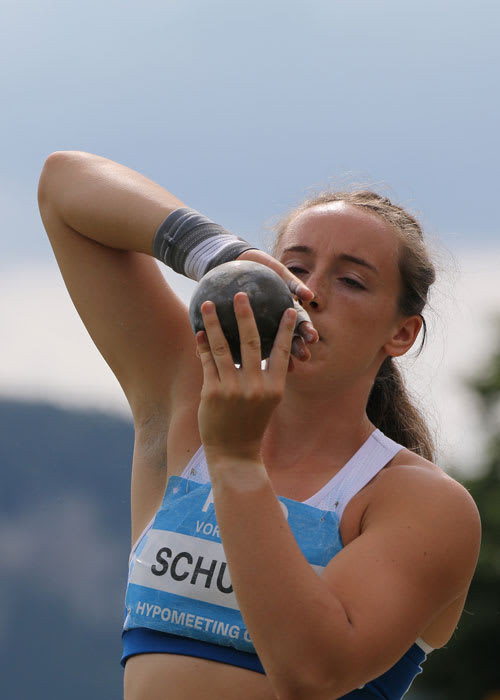 Chiara Schuler (AUT)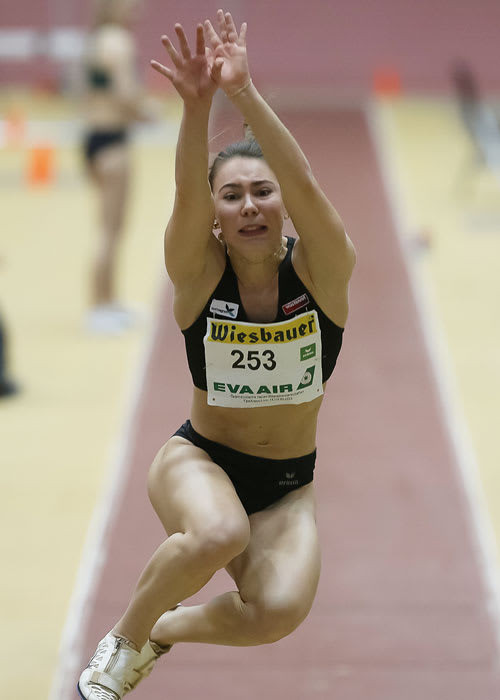 Isabel Posch (AUT)
Photos: Michel Fisquet, Kevin Morris, Luggi Knobel, Helmut Ploberger